Tab

RO+UV+UF+MINERAL Water Purifier

Advance seven stage purification through RO technology, turns hard water upto TDS 1500 ppm into soft and sweet water.

Large 10 liter storage tank ensures you can get purified water even when there is no running water in your tap or even when there is no electricity.

Compact design with a flow of pure water of 10-12 liters per hour*.

Automatic float level Micro switch that controls the water level automatically and shuts off the pump when the storage tank is full.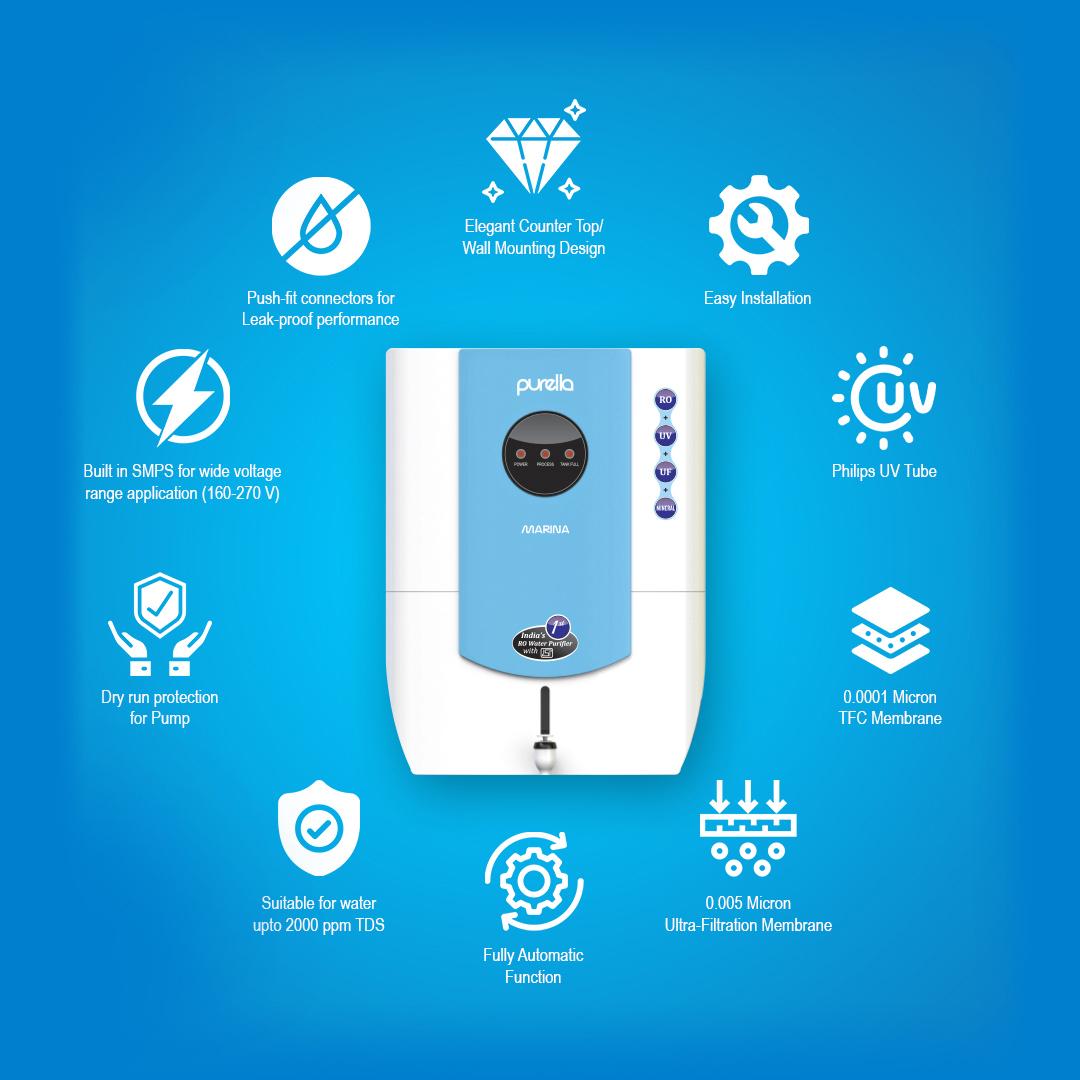 MARINA
RO+UV+UF+MINERAL Water Purifiter
6 STAGE PURIFICATION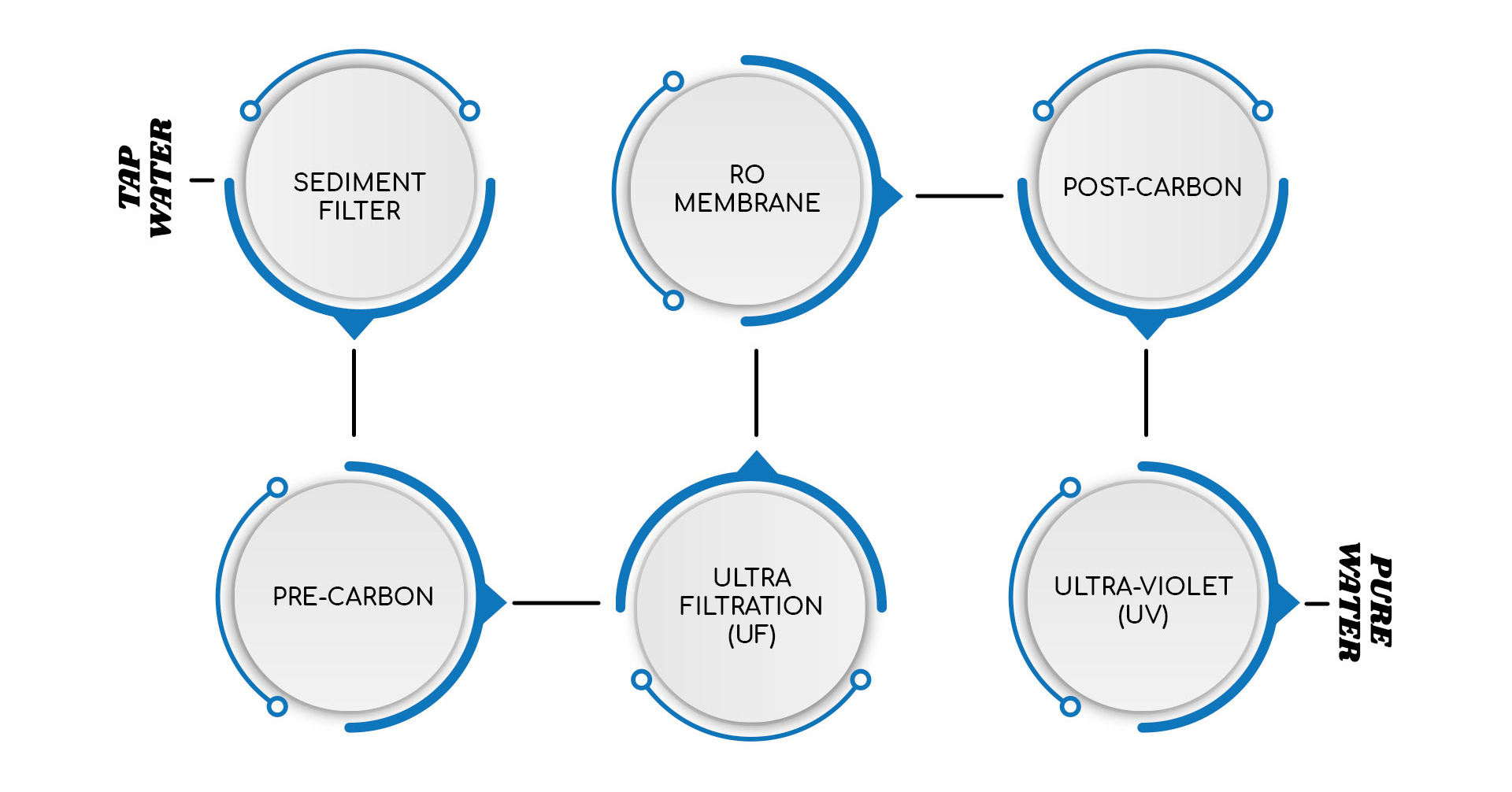 Product Technical Specifications
Product
RO +UV +UF
Model Name
MARINA
Application
Suitable for purtification of tap water
up to 2000 PPM TDS and hardness below 500 ppm.
No. Of Stages
6
Input Voltage
   230 V 50 Hz AC SINGLE PHASE
Storage Capacity
  10 Litres
Operating Voltage
  24 V DC
Inlet water Pressure
  Minimum 5 PSI, Maximum 35 PSI
Product Dimensions
  405 x 233 x 515(H) M M